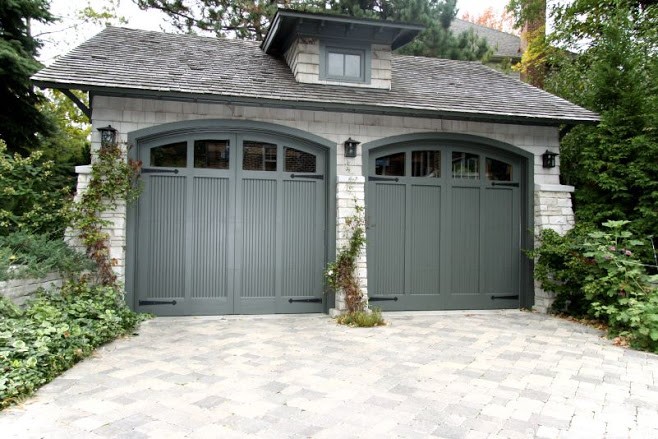 While steel garage doors are the most common type of garage doors, wood garage doors are also very popular. Here's some information about garage doors made with wood.
Wood Adds Warmth to Homes
A wooden garage door adds warmth and class to a home. The interesting grain of the wood, rich finish, and matching hardware of a wood garage door help boost the look of cottage, contemporary, Colonial, and Shaker architecture styles.