We Service Most Clients Within An Hour of Their Call!
Same Day Garage Door Service!
Low Rates & Best Warranties In The Area!
Garage Door Services in Naperville and Aurora, IL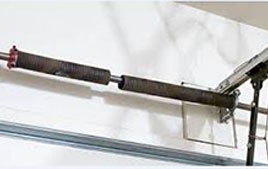 When you have a garage door in need of repair, contact us today. We fix any problems from broken springs to damaged rollers.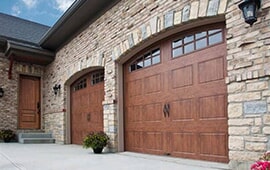 Choose a new garage door from a variety of options and have it installed by our professional installers. Click the button below for details.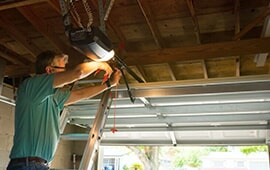 Don't wait to fix your broken garage door. Call us for repairs or part replacement for broken items such as springs, cables, panels, and rollers.
Choose from Our Excellent Garage Doors in Naperville, IL
Many families rely exclusively on their garage entrance to get into their home. What happens if you come home to a broken garage door? You may have no other way to enter your home. As a result, a simple disruption in a garage door can throw off your entire day.
A broken garage door can be very frustrating. At R & S Garage Door Service we provide quality garage doors and installation service that you can count on.
Enjoy the peace of mind knowing you have a garage supplier who cares. We provide repairs and warranties to make sure you never have to deal with a broken garage door. We offer efficient installation and repairs for commercial and residential customers.
Choose from a wide range of stylish garage doors, roller, openers, and entry systems.
R & S Garage Door Service is a leading provider of garage door installations and repairs. For the last 20 years we have created a trustworthy and reliable service. In fact, for the last seven years our team was rated No. 1 in Illinois for promptness and quality by Angie's List. You can rely on us for quality service.
Choose us for all of your garage door needs. We offer repairs and maintenance for broken doors and garage doors. Additionally, we provide lifetime warranties for all of our garage doors in Naperville, IL.